Fresh Meat Exhibition 2015 | The fingers are the instruments that our body uses to be able to make contact with things and to be able to create.
The index finger, major, ring, little finger and thumb are shown to us alone, unique and dismembered from the hand that brings together. Here we seek to represent them rather as independent, edible fragments. For this proposal I will make the number of fingers necessary to coat a 15x23cm porex tray
Title: Pasapalos
Technique and material: Cast in lost plaster of natural Positivated concrete
Year: 2014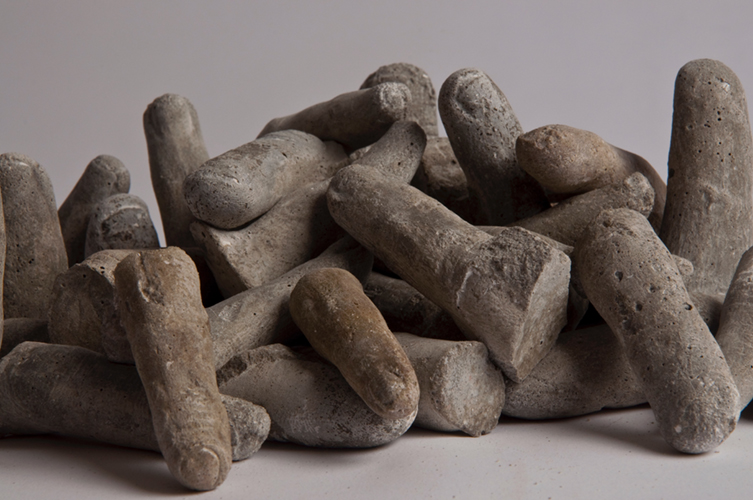 ---
As artistic butchers, the team at The Walrus Hub, creators of the contemporary art magazine The Wall, are looking for new talent: some fresh meat to put in your mouth.
In this sense, last month they opened an international call for the exhibition "Fresh Meat" in which artists from all disciplines could register with a very simple premise: the participants had to present an original, fresh and innovative work on … a tray 15x23cm porex, the kind they give you at the butcher shop when you ask for minced meat.
The jury made up of professionals from the art world made a first selection and this Thursday the exhibition of the 10 finalists will be inaugurated: Gabriela Perez, Gil Gijón, Marcos Clavero, Marguerite Malèvre, Marina Rubio, Jordi Biendicho, Prado Rivero, Sádaba and Touron, Stefanie Herr and Víctor Ripoll. From dust portraits to 3D photos, you can see what's going on in the emerging art world today.